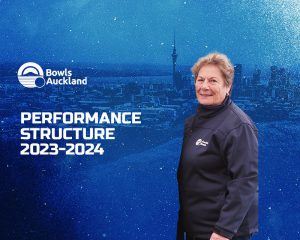 Within Performance (representative, development, and talent identification) Bowls Auckland seen an awesome opportunity to add value by offering identified players the chance to develop and play in a safe and growth focussed environment whilst creating a strong connection with Bowls Auckland.
Bowls Auckland has created a new role 'Performance Lead' which Alison Rennie will fulfil and will focus on enhancing and building on what we have done in the past, and in collaboration with the team officials by establishing a 'Performance Program' that includes:
playing opportunities (i.e, tournaments)
training opportunities
off-green developmental opportunities
talent ID structure and communication
team culture and squad opportunities.
Alison Rennie commented, "Under the Performance Program we will work to support and grow player capability to thrive and reach their potential, on and off the green.
"Overall, we had pretty pleasing results last season, so I'm excited that with our team officials, we will be able to consolidate and build a successful programme for the new season."
"I am really pleased to have the following onboard as team officials: Neville Hill, Tere Brunton, Bev Crowe, Peter Blucher, Les Smith, Robyn Reihana, Robyn Fisher.  We do have a couple of vacancies in the Under 26 space, so if you're interested, please get in touch."
Congratulations Alison and all team officials.

Click on the links to view Performance documents:
– Performance Structure 2023-2024 
– Performance calendar 2023-2024