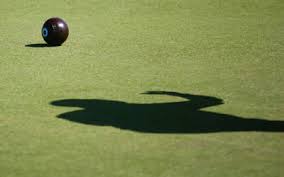 Thanks to all for our first week of Winter Interclub. It was chilly out there but for the most part a good day. With the weather set to be much the same this coming Sunday, we may be in luck for our second week. Please pack the wet weather gear just in case and if we have any changes the Auckland Bowls Infoline will be updated by 7:30 am.
We had three sides who won all four games – always a good way to kick-off a competition – two clubs from Section Three, St Heliers with an impressive 12pts 47 NTOS and Carlton Cornwall Black with 12pts 27 NTOS and last year's winners Pringle Park Thunder, off to an absolutely cracking start in Section 6 with 12pts 83 NTOS.
The Section Leaders after Week One
Section One – Otahuhu Railways
Section Two – Royal Oak Atlas
Section Three – St Heliers
Section Four – Mt Albert
Section Five – Royal Oak Saturn
Section Six – Pringle Park Thunder
It's early days and the competition is still wide open. Thank you to our host clubs and recorders. Good luck to everyone for this week, don't forget to send in photos for the Friday Flash.
Winter Interclub Results 2020-21 Week 1
Winter Interclub Results Table Week 1