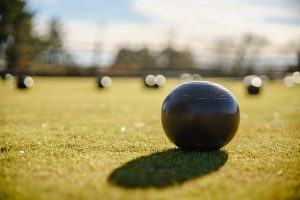 As we know and have all previously experienced what life at COVID-19 Alert Level 3 looks like, the Team at Auckland Bowls are always looking at ways to keep in touch with our Bowling Community!
Always trying to look at the positive side of things, we are grateful we were able to complete our postponed playing programme.  We would like to congratulate all participants over the past couple of months and thank all our volunteers and host clubs for a great couple of months of Bowls!
Another positive outlook on the current situation here in Auckland is that you can still go to your local club and have a practice or roll-up!
Now, there are a lot of Government Rules and Regulations to adhere to and also the guidelines announced from Bowls NZ to follow, however, if you feel up to it and your club's greens are open during Alert Level 3 then we encourage our Bowlers to get out and practice for the upcoming 2020-2021 season which is just around the corner.
Please ensure you check with your clubs and advise them in advance if you want to practice or have a roll-up with people within your exclusive bubble and remember no club jacks or mats to be used!
Stay tuned to Facebook as well as our Website for further updates and announcements and remember to STAY SAFE!
People at high risk of severe Illness (older people and those with existing medical conditions) are encouraged to stay at home where possible and take additional precautions when leaving home. If you require any further clarification of the above, please don't hesitate to contact any of the Team at Auckland Bowls.
Disclaimer: Auckland Bowls are not experts on pandemics and therefore all NZ Government and Ministry of Health information, guidelines and directives supersede this information.