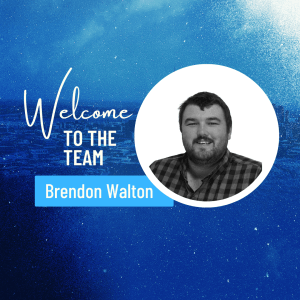 Bowls Auckland is pleased to welcome Brendon Walton as Club Partner – Operations.
"Brendon joins us from Bowls New Zealand, where he has been a leading resource with BowlsHub and delivering bowling events (most recently the National Champ of Champs)," said Bowls Auckland CEO Dean Bartlett.
"Brendon has a great foundation as a bowler; through playing (he has a few club and centre titles to his name) and being a qualified coach and umpire. He will be working closely with our Operations Committee to deliver centre tournaments and will be the Bowls Auckland lead on coaching and umpiring (which is part of his mandate to assist clubs).
Discovering bowls through the secondary school program at the now-extinct Gate Pa Bowling Club (Tauranga), Brendon found a passion for the greens. He said, "What really drew me in was the family environment, different from other club sports I'd previously experienced. Bowls quickly became much more than a sport but a lifestyle."
Back in his homeland Taranaki, Brendon completed his university studies in Hospitality, Hotel Management, and Events.  He joined Paritutu Bowling Club and became a coach and an umpire, identifying the need for more young ones to be involved in key roles in the sport.
"My professional expertise has seamlessly crossed over into bowls administration and running tournaments," said Brendon. "I was able to take my volunteering efforts in the bowls community and turn them into a career at Bowls Taranaki, Bowls NZ, and now this exciting opportunity at Bowls Auckland."
"My passion for bowls drives me to excellence both as a player and an administrator. I take a very player-focused approach; I understand the wants and needs as a keen bowler myself. While I do enjoy the odd gala day or tournament when I can, my time is now focused on delivering a successful calendar, collaborating with clubs and players to evolve the sport."
Brendon starts his new role on 1 August.