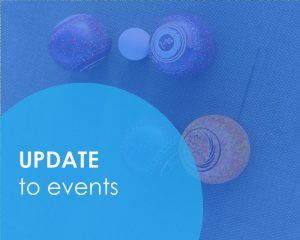 Yesterday, PM Ardern announced Auckland will remain under Alert Level 3, with the same restrictions, for at least two weeks. The extension has again had a knock-on effect on our playing schedule. Today, our Operations Committee has agreed to the following:
4 & 11 November – Bowls3Five 1-5 Year Interclub: will be rescheduled to 2, 9 & 16 December.
6 & 13 November – Saturday Interclub and Half Day 6s: will be cancelled.
7 November – Auckland Rep Day for Prem 1 & 2 and 1-5 Year: will be cancelled.
Auckland Bowls and our Operations Committee are committed to getting bowlers back on the green, so we will be looking at opportunities to reschedule and reformat some of our events – where possible.
We know club events are essential to clubs and their members, so we want to reassure clubs any rescheduling will not impact their club events.