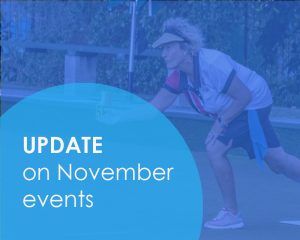 Auckland Bowls' Operations Committee has today reviewed the balance of its Centre Events scheduled for November 2021.  As the current restrictions still hinder running events, we advise the following:
20-21 November
Men's Triples and Women's Singles are cancelled.
27-28 November
Men's and Women's Pairs are cancelled.
18 & 25 November
Bowls3Five 1-5 Interclub is rescheduled to 2, 9 & 16 December.  Please note the playing format may change.
Our Operations Committee will continue to meet regularly to ensure our playing programme aligns with changes to Covid-19 restrictions.
We will provide further updates as they come to hand.