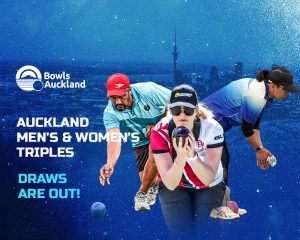 Thank you for your patience and understanding, the draws are now available.
Mother nature took hold once more which has meant allocating venues has been difficult for the Triples as venues battle with the weather conditions. We greatly appreciate all clubs who have made themselves available – we couldn't do it without you!
Based on the weather conditions, relieving pressure off greenskeepers, and ensuring we are maximising play all matches for this event will be played on artificial greens. 
We are continuing to monitor the situation and will advise of any further changes as soon as possible. The forecast for the weekend is looking positive!
VIEW DRAWS HERE…