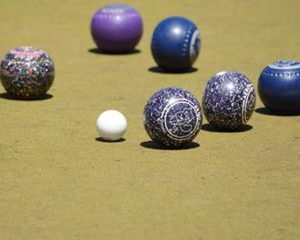 In a true showcase of southern hemisphere bowls, plans are well underway to introduce an "Oceania Challenge" – a format to bring all Oceania national authorities together on one, elite stage.
The Oceania Challenge will host teams from Tonga, Samoa, Papua New Guinea, Norfolk Island, Niue, Fiji, Cook Island, Tokelau and powerhouse nations Australia and New Zealand, with the venue set to be Blockhouse Bay Bowling Club, early next year.
Although the format itself has yet to be decided, it is likely the contest will also feature a New Zealand Maori and New Zealand under-26 side, with teams of five men and women playing all disciplines.
World Bowls Oceania Regional Director Brett O'Riley says the concept had previously been raised by several Oceania-based nations, and is pleased to help bring the idea to fruition.
"It is really important that our Oceania member authorities have as many international competition opportunities as possible to enhance their prospects and ability to compete at World Bowls events and the Commonwealth Games . . . we want this to become an established event on the calendar," O'Riley said.
"We also know there is growing participation by Pacific Island and Maori communities in our game across the region, so we want them to see there is an international pathway and more regular international events to participate in."
O'Riley says the event will also be a key part of preparation for next year's World Bowls, as well as helping to fill a void on the international calendar for other nations.
 "Bowls is not included in the 2023 Pacific Games in Honiara, or the 2025 Pacific Mini Games in Palau. These are multi-sport events and unfortunately neither venue has a bowls green.
"Therefore, we are hoping the Oceania Challenge can fill that gap in 2023 and again in 2025, where teams will again be preparing for the World Bowls championships to be held in Hong Kong."
While selection for this event is likely to be treated in the same way as international selection, players interested in taking part should contact their Member National Authorities and cite their eligibility to play for their nation of origin.
Having hosted previous high profile events such as the former NZ Open, Blockhouse Bay, supported by Bowls New Zealand and Bowls Auckland, will be a fantastic venue to kickstart the concept.
"I am really grateful for the leadership shown by both Bowls NZ and Bowls Auckland in supporting this kaupapa (concept) . . . there is palpable excitement across all countries at the prospect of this event and the playing and promotional opportunities it will create," O'Riley added.
"We are looking forward to what will be a true Pacific bowls festival, with the colour, music and food of the region reflected in the event from both the players and their supporters."
Plans are also in motion to have the event broadcast on YouTube, and made available to all nations – attracting a world audience. More information on the 2023 Oceania Challenge will be released in the coming months.
-Sam Morton