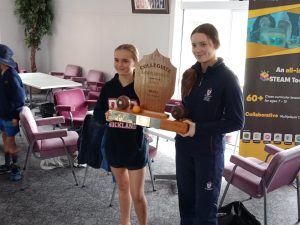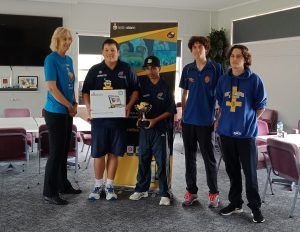 On the eve of the Secondary School Pairs, the rainy forecast threatened to defer the event for the third time this season. Thankfully the fine yet cloudy morning along, with the good condition of the greens at Mt Eden Bowling Club, let us proceed as planned.
College of Sport, who arrange this event, had received 42 team entries from secondary schools across the region, including St Peters College, Kings, Kelston, Dilworth, Diocesan Girls, Mt Albert, Hobsonville Point.  
All the students, looking smart in their school attire, were eager to hit the greens and get their bowling eye in.  Many of the students showed talent and a natural flair for the sport of lawn bowls.  We hope to see them back on the green next time.
Congratulations to the winning teams:
Boys Pairs – Hobsonville Point
Girls Pairs – Diocesan Girls. It is their second year running to win the cup!
Thank you College of Sport and thank you to the event sponsor Kai's Clan.