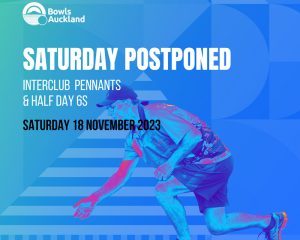 Due to the forecast and ongoing management of natural greens, we have decided to postpone Interclub Pennants & Half-Day 6s for Saturday 18 November. This decision has been made to ensure the best possible playing experience for all involved.
Further details:
Rounds 7-9 are to be played on 25 November at original venues as published (no change).
Rounds 4-6 are now to be played on the scheduled reserve day, 2 December.
BowlsHub will be updated ahead of play to reflect any possible venue changes.