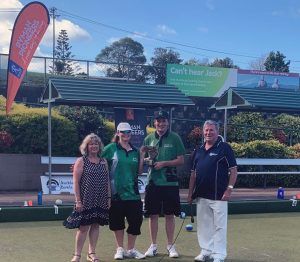 6.00pm
The final of the Ryman Healthcare Open 2-4-2 Mixed Pairs didn't disappoint!  We saw great bowls played by both teams throughout the finals.
It was neck and neck all the way through with Colin and Tessa edging out James and Kimberley over the last four ends to win 15-11.  It was great to see the younger generation step up and win the tournament ahead of alot more experienced bowlers.
In the Plate Final, we had a husband and wife team of Sandra and Phil Taylor of Bridge Park bowling against a brother and sister team of David and Philly Akaruru from Royal Oak.  David and Philly opened the scoring early and held a 12-8 advantage at the half-way point.  They then dominated the remaining ends to win 21-9.
A huge congrats to the Howick Bowling Club who's organisation and hospitality made for a smooth-running event – thank you.