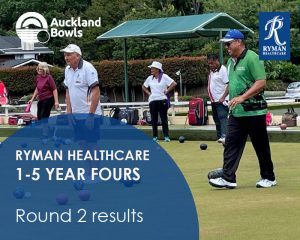 2.40pm
It's wonderful to see a colourful array of team shirts out on the green today!  It is also great to see so many eager and enthusiastic 1-5 Year players – happy bowling!
Here are round 2 results
11.48am
We've had mild temperatures this morning as we kicked off
the Ryman Healthcare 1-5 Year Fours at Remuera Bowling Club
– it's a great day to be bowling!
Here are round 1 results