Auckland's Men's Emerging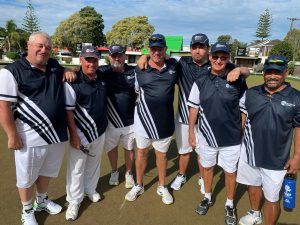 This year, Auckland Bowls entered a Men's Emerging team into the annual Rep Quadrangular Series fixture leading up to the Regional Intercentre event. Seven players were selected to compete against Counties, North Harbour and Northland, each fielding their strongest teams in preparation for the following weekend's Intercentre Championship. 
Auckland's Men's Emerging team trained on three different natural greens with a range of activities and matches over five weeks with the intent to produce their best performances come competition day.
The newly capped Auckland team battled hard all day against the opposition's best on offer. Eventually, we finished on equal match points with the decorated North Harbour team, only to fall short on differential by 11 shots. Darral Gordon (Singles) was outstanding, winning three matches to single figures. Bryce Mackie and Peni Panapa (Pairs) secured a critical last-end victory over North Harbour to apply tremendous pressure on the experienced Maroon's Fours combination to win a match. Auckland's awesome foursome of Steve Gordon, Ian Dee, Dean Edge and Kevin Beasley were neck and neck, shot for shot until the much relieved North Harbour Fours team scored 4-shots on the second to last end to hold a 5-shot lead with one end remaining. Our boys dug deep however, a score of five was beyond reach.
Congratulations to these seven players for their outstanding performances and team spirit. It was a deserving reward for a lot of hard work.   
Women's Open Prem 1
With the temperature up to 30 degrees, the Women's team, with three key players unavailable, came out of the blocks early with three straight wins and kept the pressure on for the remaining two rounds – only losing one match, eventually winning overall seven from nine games and one draw.
The Fours and Pairs combinations all performed with distinction, unbeaten against their competitors.  
Congratulations ladies for a great effort and winning the day easily over their opponents.
1-5 Year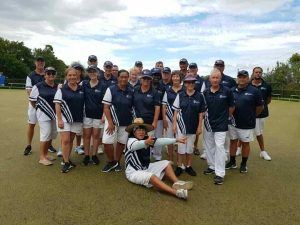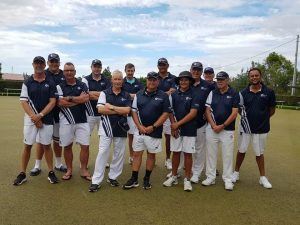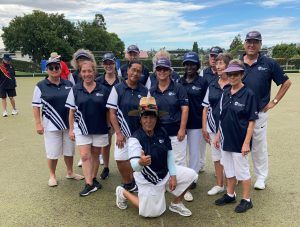 Women
What a great performance from the Women's squad, winning all three disciplines against Harbour in the first round and following that with another clean sweep against Northland. Two wins from three against Waikato saw them convincing overall winners. The triples and fours remained unbeaten and won the day.  
 They lost just one match over the day and had decisive wins across all other games. Player combinations proved effective across all disciplines with the reserve players complementing the teams.
The Skips for all the Women Philly Akaruru, Pip Wilton and Linda Fenton all led by example playing great bowls at key points of matches. Well done.
 
Men
The men won their first two matches against Northland and Waikato and it all came to the final match against North Harbour, needing to draw or win. The fours dropped their first game of the day and the triples made a great comeback from 18-5 down to eventually draw 19-19 to be another side to remain unbeaten on the day.
The pairs were 12-12 playing the last but just failed to get that extra shot. North Harbour won in a close result. Again, well done to the 1-5 Year Men for playing with great determination.
Results
1-5 Year results
Women's Open Prem 1 results
Men's Emerging results