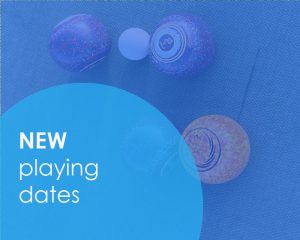 As we in Auckland again find ourselves having to adjust to the latest Covid-19 changes, we hope all of our bowling community is keeping safe and well. Under Alert Level 3 the recommendation is clubs and clubrooms should remain closed with no bowls activity at all taking place on the greens. 
Being a sporting entity, we are aware of delivering on our Auckland Centre events, like other entities, we are once more faced with reconsidering our programme of events. Ultimately, there are few options available to us and while we appreciate the current climate and further changes of dates are unsuitable to some of our bowling community, we are making every effort to achieve the best outcome, particularly for the National 7s Interclub. 
We have: 
reviewed our centre calendar,

considered our commitment to regional and representative fixtures,

sought feedback from various clubs to determine greens availability, to conduct the events on grass rinks.
Subject to a Covid-19 update scheduled to be announced on Friday 5 March, the latest playing dates are:
National 7s Interclub*:

7 & 13 March 2021  


Auckland Secondary School Pairs: 

new date to be established

Bowls3Five Finals: 

new date to be established

1-5 Year Interclub: 

20-21 March 2021

Ryman Healthcare Auckland Men's Singles: 

27-28 March 2021

Ryman Healthcare Auckland Women's Triples: 

27-28 March 2021
*Please note the National 7s Interclub event is now a one-day qualifying event to be played on Sunday 7 March 2021 with the final to be played on Saturday 13 March 2021.  For the revised playing format please refer to the Conditions of Play.
If there are any changes to players or teams, please contact your skip or your club secretary.
Keep on keeping safe everyone, we're are nearly there!   As Benjamin Franklin said "An ounce of prevention is worth a pound of cure"