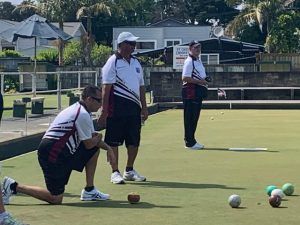 Most recently this event has been open to all full playing club members, competing in one division.  Following a review of the event, discussions with several clubs and feedback from a range of senior players, we have updated the format.
This year the National 7's Interclub event will now have two divisions for both women's and men's teams.
Premier Division 1

this division will consist of the top players from our clubs – our best bowlers will compete against each other
teams in this division will battle it out for the Premier title
the Premier team will go on to represent Auckland at the regional event in Christchurch. 
Auckland Division 2

this division is for other club players
teams in this division will battle it out for the new Auckland 7's Cup. 
We believe the updated format will provide stronger competition for our accomplished players but will also support the ongoing development of our existing bowlers – it will be a great platform to encourage participation by new and upcoming players.
Get in your entries into your club by Tuesday 23 February.  Here is the link to the event page.