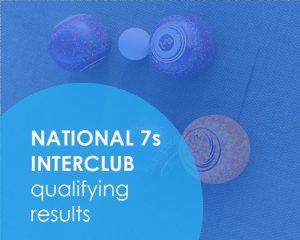 Auckland moving to Alert Level 2 on the morning of Sunday, 7 March meant we could go ahead with this event, following the Alert Level 2 recommended guidelines.
This open event, condensed to a one-day event with a shortened playing format, proved popular amongst the clubs.  We had 59 teams competing across eight clubs.  The revised format didn't deter the enthusiasm – the bowlers we spoke to were glad to be back on the green!  
Click here to view the results.  Congratulations to all the players who progressed to the finals, to be played on Saturday, 13 March.  Details of the Finals Day draw will be out shortly.  The top two teams from each section will qualify.