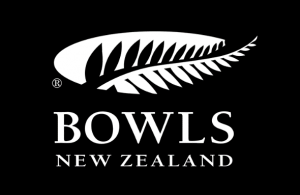 Dear All
As you will be aware, Monday's announcement from Government provides New Zealanders with a relaxation of some of the restrictions of Alert Level 2 from midday on Friday 29th May, specifically the removal of the "Groups of 10" restriction. As a result of this change, bowling clubs will likely find their operation simpler to manage than previously under Alert Level 2 should they wish to open for business again.
For those clubs that have been operating under the "Groups of 10" restriction since last Thursday and to those that wish to open their doors from midday on Friday, we recommend that you continue to follow the guidelines and recommendations that we outlined on 13th May. An updated version of these recommendations is attached for your reference.
Key points to note are as follows:
Players can play in a competition format and/or across multiple rinks on the same green (i.e. it is possible to play on multiple rinks) providing the maximum of six people per rink / six rinks per green is retained.
Interaction between players on the green and in the clubhouse is permissible providing our recommended maximum of 36 people on a green / 50 people in the clubhouse is considered.
AGMs / Prizegiving Functions and other meetings can now take place in a clubhouse.
As previously:
Our recommendations are provided to clubs as a baseline from which they can make their own decisions, providing they remain within the present Government legislation. We accept that every club has a different setup and that factors such as clubhouse configuration, management structure and membership specifics will be relevant to a club's final decision around their operation after midday on Friday 29th May.
Through me, we will continue to provide support to clubs and / or their Executive personnel that wish to discuss their particular situation with a view to making good decisions around their operation from Friday afternoon.
Thank you for your ongoing support and commitment to the health and safety of your members and to the game that we all love.
Kind regards
Chris Lander
General Manager – Clubs & Community
CLICK HERE FOR UPDATED BOWLS NZ ALERT LEVEL 2 GUIDELINES FOR BOWLING CLUBS AS AT 26/05/20