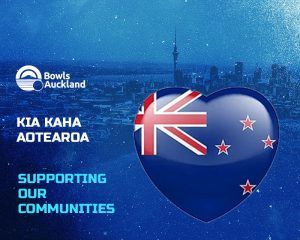 It is hard to describe what many of our communities across Aotearoa are going through. Cyclone Gabrielle's devastating floods have affected so many. The destruction has had thousands of people fleeing their homes to seek safety, and infrastructure networks have been impacted. We send our heartfelt wishes.
Kiwis who wish to help have ways to do so – to donate money, essentials, or their time. Here are a couple of ways you can support them:
There are support options for clubs whose facilities have been significantly damaged, and we are happy to guide you through the application process. These include (but are not limited to):
Bowls is an amazing community that comes together and supports each other through the best and worst of times. We acknowledge not all can get out and play the sport they love right now. However, we are encouraged by all those who want to get back on the greens, and we look forward to delivering the Auckland Triples this weekend, as we come together as a community to bowl, and enjoy each other's company!