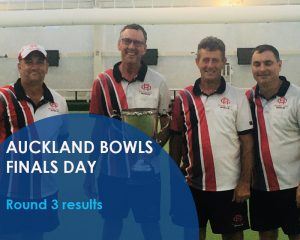 What a fantastic day, there were definitely some nail-biting matches.  Congratulations to everyone that participated and congratulations to all of our title winners.
Crowned Ryman Healthcare Auckland Men's Fours – Mike Galloway
Martin Dixon, Gavin Brown and James Gavin, from Royal Oak.
New Centre title holder for the Ryman Healthcare Auckland Women's Singles – Kimberley Hemingway from Carlton Cornwall.
New singles champ Ryman Healthcare Auckland Men's Singles – Darral Gordon from Otahuhu Railway.
Here is round 3 results