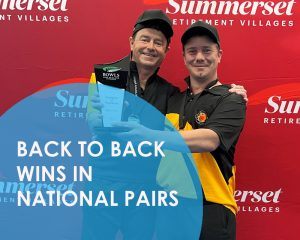 Leif Selby and James Williams from Carlton Cornwall reigned supreme in yesterday's National Champ of Champs Men's Pairs Finals, defeating the local team from St Kilda, Murray Wilson and Owen Bennett 16-11. It was back-to-back wins for the men in yellow and black.
Both teams demonstrated their skills by delivering exciting bowls befitting a Finals match. Leif's experience came to the fore by consistently executing key shots when required.
Leif and James qualified for Post Section, winning three from four matches. In the first round of Post Section, the Carlton Pairing defeated the strong Pairing of Lance Tasker and John O'Shea from Tauranga, 19-15.
Next up was their semi-final against Dean Drummond and Murray Glassey from Hastings. Another tightly fought match ensued with both Skips putting on a masterclass bowls show. Leif and James won, 19-12.
Auckland Bowls congratulates Leif and James on their achievement, and well done to Murray and Owen.
Alas, the Women's Pairing of Prideaux and Hema from Carlton Cornwall were bundled out in the qualifying rounds. They get a chance for redemption when they compete in this weekend's National Champ of Champs Triples.
You can :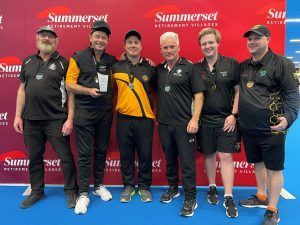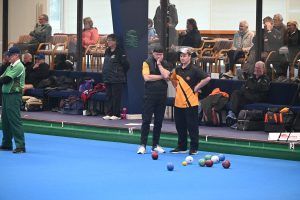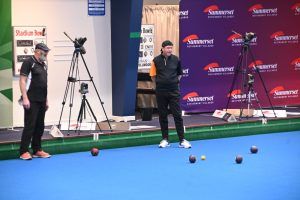 Images courtesy Bowls New Zealand