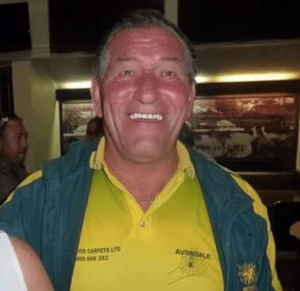 Very sad news today as we learnt of the passing of Colin Haysham Snr, better known to most of us as Taffy. A big personality in the bowling community, taffy was an avid bowler.
Winner of the Auckland Junior Singles, Champion of Champion Fours 2006, Auckland Centre Fours 2010 and Super Sevens, National Fours Finalist and many, many Club Titles, whilst playing at New Lynn Bowling Club, Avondale Bowling Club, Pt Chevalier RSA Bowling Club and Waiheke Bowling Club.
He will be sadly missed by his family and many friends. A service for Taffy will be held this Friday 17th July at 12 pm, at the New Lynn Bowling Club, 3 Reid Street, New Lynn, Auckland.