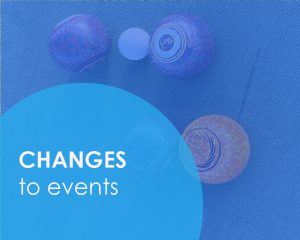 Prime Minister Jacinda Ardern yesterday detailed a three-phase roadmap for Auckland to carefully transition out of the current Covid-19 restrictions carefully and methodically, with regular check-ins to ensure we are continuing to actively control the virus.
While the new transition steps are a way forward to easing restrictions in the Auckland region, there are still restrictions – limits to the number of people gathering, the uncertainty on what dates the transition steps will change, restrictions on travel outside the Auckland border.  All these have impacted on Auckland Bowls playing schedule as such Auckland Bowls Operations Committee has today agreed to cancel the following October events:
23-24 October – Open Premier Women's Singles 
28 October – Bowls3Five 1-5 Year
30 October – Saturday Interclub and Half Day 6s 
Playing dates for the remaining Bowls3Five 1-5 Year, Saturday Interclub and Half Day 6s will be reviewed when the Operations Committee convenes on 18 October.  The Operations Committee will also review the timing and the playing formats for the season's playing schedule, which will of course be subject to any updates & changes to Covid-19 restrictions. 
Open Women's Premier Singles entrants can email [email protected] with registration and bank details, so that we may reimburse you.
Click here to find out more information on the three-phase roadmap.
We will keep you updated on changes, in the meantime keep stay safe and keep well.