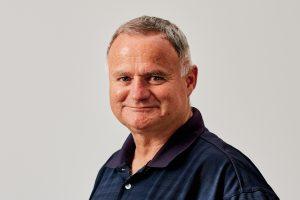 Auckland Bowls wishes to advise Steve Clifton has resigned as Club Support Manager.
Appointed to the Auckland Bowls team in September 2017, Steve has led the way by working with our Auckland clubs and its executives to develop and implement strategic and operational plans, to grow a sustainable club network for today's environment.  He was instrumental in recruiting a team of Bowls Development Officers to work with clubs under a Club Development Agreement.   The clubs with Bowls Development Officers are seeing great success as their membership numbers increases and their social media coverage expands.
These approaches form an important part of our strategy of getting more people playing bowls more often.  
Through his love of bowls, Steve has held club executive positions and he was Team Manager for the Auckland Open Men's representative team.  Steve has also been involved in zone training coaching for 1-5 Year players in addition to being a former Coach of 1-8 Years and the Auckland Development Squads.
Steve now has an eye on his retirement and has decided to leave to seek a role in one of his other passions being boating and fishing.
On behalf of Auckland Bowls and the bowlers of Auckland, we would like to thank Steve for his great contribution, and we wish him all the best in his new endeavours.  Steve's last day will be Tuesday 15 June 2021.
David Ball
General Manager