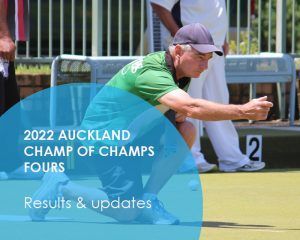 28-29 May 2022
Check back here during the weekend for all the results and any updates.
SUNDAY 29 MAY
Men's Final
Carlton Cornwall's; Max Ulrich, Ivan Zonich Ken McDermott, John Corse-Scott were outdone today by the men in green, Pt Chevalier's; Alex Reed, Colin Williams, Harry Davis & Aidan Takarua, 19-8.  Congratulations Pt Chevalier it was a great win over the wily Carlton Cornwall team.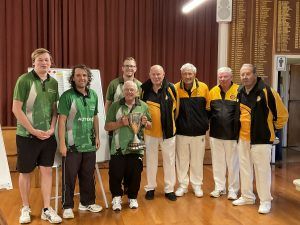 Women's Final
Congratulations to Carlton Cornwall's; Karen Hema, Karen de Jongh, Lisa Prideaux & Linda Ralph for your new Champ of Champs Fours title, beating out Henderson's; Laurita Arnerich, Josie Mitchell, Maria Brown & Lenice Baker, 21-17.  It was a great effort for Henderson.  This new title is an amazing milestone for Carlton Cornwall and their winning ladies – the club has secured four Champ of Champs Women's titles this season!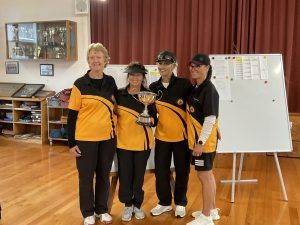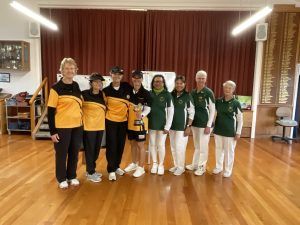 Men's SF results
Women's SF results
Coming to you via live streaming, it's Pt Chevalier vs Henderson, while the other semi-final is St Heliers and Carlton Cornwall.  Good luck everyone.
2:00pm: Men's Final – https://youtu.be/U88tPrEBvc8
Saturday 28 May
An update to bowlers and supporters heading to Kohimarama Bowling Club, Sunday 29 May – there's a triathlon taking place at Mission Bay tomorrow, which means there will be some road closures around Kohimarama Bowling Club!

TRIATHLON DETAILS:
Event time: 8:00am to 1:00pm
Location: Mission Bay, Auckland
Road closed: Tāmaki Drive (Between Ngapipi Road and Long Drive)
Impacted roads: Tāmaki Drive, Ngapipi Road, Kepa Road, Kohimarama Road, St Heliers Bay Road, Long Drive, Okahu Street, Watene Crescent, Kitemoana Street, Atkin Avenue, Patteson Avenue, Marau Crescent, Selwyn Avenue, Averill Avenue, Neligan Avenue, Sage Road, Matatua Street, Rukutai Street.
Road closure times: 7:30am to 11:30am
Quarter-finals results
Men's QF results
Women's QF results
Round of 16 results
Men's R16 results
Women's R16 results
Round of 32 results
Men's R32 results
Women's R32 results