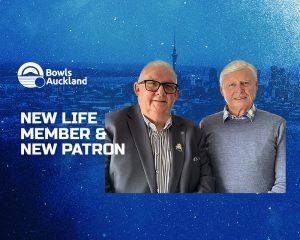 Bowls Auckland celebrates the longstanding contributions of two of its members to the sport of bowls! Michael Feek was awarded life membership, and Kevin Hickland was awarded Patron at its 110th AGM held on Saturday, 29 July 2023. 
Bowls Auckland also welcomed the appointment of a new board member, Craig Pryor.
Michael Feek 
Michael joined the Mt Albert Bowling Club as a playing member in 1979 and has held various club roles. He was the President between 1996-1998 and then again from 2007-2012. He was the Chair between 2012-2014, then again from 2014-2015. He was awarded Life Membership in 2012.
Michael has been a longstanding board member of Bowls Auckland from 1998-2002 and then again from 2012 until the present day (15 years in total). He was the Chair from 2019-2021, on the Finance Committee from 2012 until present, and the Rawhiti Committee member since its inception. 

Kevin Hickland
Originally hailing from Taranaki, Kevin started playing bowls at Smart Road in New Plymouth in 1975. He moved to Auckland and became a member of Okahu Bay and then Onehunga serving various club executive roles at both.
Kevin served as Bowls Auckland Chair from 1996- 2005 and was an Auckland Selector and a Life Member. As Chair, Kevin led the amalgamation of Auckland Men and Auckland Women and was involved in establishing Blue Waters Community Trust and Kimberley Trust.
Kevin has more than 20 years of commentating bowls on radio and live streaming. Back in 2006, he was awarded Bowls New Zealand Media Award.
Kevin thanked everyone, "Many thanks to the Board, fellow Life Members and clubs for my AGM appointment as the Patron of Bowls Auckland. It is indeed an honour to follow the late Ian Birch in this role. Marlene and I look forward to getting around the clubs of Auckland and watching as many as possible Bowls Auckland events and supporting our players representing Auckland."
Craig Pryor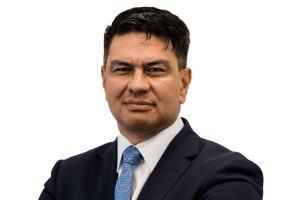 An Aucklander of Māori heritage (Ngati Awa/Ngati Pikiao) and son of a Māori All Black legend (Albie Pryor) who was also a member of Carlton Bowls.
Following a celebrated domestic cricketing career, Craig became a member of the Institute of Directors (MIoD) and has served on the Auckland Cricket Board since 2021.
Craig has a career in the motor industry, spanning more than 22 years. He is the Dealer Principal at Winger Motors Limited responsible for the financial performance of the dealership for Winger Group.
Bowls Auckland extends a warm welcome to Craig and is excited by his regional sporting governance and business experience that he will bring to the board.