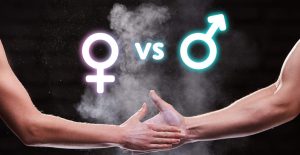 The "Battle of the Rattle" was an invitational challenge between Auckland Women and North Harbour Men played on Saturday 11 July.
While this challenge did not have the niggle of "The Rumble in the Jungle" or the finality of "The Thrilla in Manilla" it certainly delivered its twists of fate.
The match was played under the cover at Remuera, in Two FOURs and Two PAIRs format.
Round 1. After four ends North Harbour held comfortable leads in all games. Then came the fightbacks by all Auckland Women teams, but alas the bell went before they could deliver their knockout blows.
During morning tea the umpire advised that in each game all NHM teams had scored 12 points and that all AKW teams had not scored 12 points.  When asked for clarification; the Umpire merely replied that there had been "No Draws". For those inclined, the probability of Four Teams each scoring 12 points in a round is actually 124  i.e. 1 in 20,736 (Thank you Sheldon for working that out).
Round 2. The AKW selectors made some tactical team and combination changes (that's why they are selectors) that proved inspirational. I am not sure what was in the scones but revenge was on the AkW minds. And revenge they delivered.
After adding up the results the Umpire reported that on game points AKW had 7 and NHM had 16; However, on straight aggregate AKW had a net 3 shot advantage.  With the CoP's being ignored, both sides claimed victory.