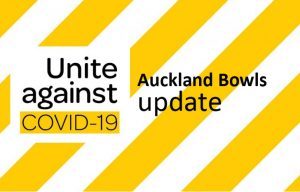 It's the news Aucklander's were hoping to hear.  Auckland will move to Alert Level 3 at 11:59 pm on Tuesday 21 September.  The rest of New Zealand will remain at Alert Level 2.
At Alert Level 3, there is a medium risk of community transmission with active, but managed clusters. Please make sure you follow all the public health rules to protect yourself, your whānau and our communities.
Here are Alert Level 3 measures set out by Bowls NZ for those bowling clubs that believe that can operate in a LOW-RISK manner.  
Practice bowls (single person or within bubble) only.
No use of bowling club mats or jacks.
All clubrooms and toilets will be closed.
No water fountains to be used.
Any person using the club green must email the club advising of their time, date of use – in advance.
Bowlers should take sanitising wipes with them to wipe down gate entry, seats, etc.
Do not arrange to meet fellow club members at the green.
Keep physical distancing of two metres.
Check first that your club greens are open – they may require maintenance and/or the club has made them off-limits.
Useful information:
– Ministry of Health information on Alert Level 3 
– Bowls NZ full alert level guidelines for Centres and Clubs