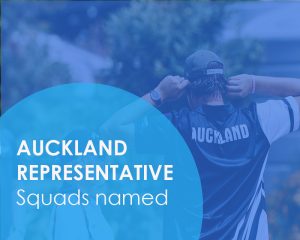 This Sunday, 13 March we have Auckland representative squads taking to the greens for a Rep Quadrangular series.  
Auckland 1-5 Year squad play against North Harbour, Northland and Waikato at Blockhouse Bay.  
Auckland Men's Emerging squad is competing against North Harbour, Counties Manukau and Northland at Browns Bay.
Auckland Women's Open Prem 1 team is also playing at Browns Bay.
Congratulations to all the bowlers selected to play.  Good luck, we know that you will represent our Auckland region with pride.  

Auckland 1-5 Year

Women
Pairs: Linda Fenton (S). Tina Jerrom (L)
Triples: Philly Akaruru (S), Karen Spells (2), Loa Tukutoga (L)
Fours: Pip Wilton (S), Kim Tilley (3), Nicole Singer (2), Shelley McCabe (L)
Playing Reserves: Andrea Wilson, Angela Longney
Men
Pairs: Eddie Jones (S), Daryl Mackie (L)
Triples: Adam Blucher (S), Liam Hill (2), Viliami Fifita (L)
Fours: David Weir (S), JC Fuller (3), Steve Fisher (2), Carl Martin (L)
Playing Reserves: Steve Hodder, Warrick Catchpole
Officials
Head Coach and Selector: Peter Blucher
Co Selector: John Ross
Assistant Coach: Robyn Reihana
Manager: Chris Staples
Auckland Women's Open Prem 1
Sue Curran, Karen Hema, Estelle Hickey, Ashleigh Jeffcoat, Lisa Prideaux
Judy Raill, Jenny Stockford, Ling Qu
Officials
Head Coach and Selector: Diane Harris
Manager: Helen Blick
Auckland Men's Emerging
Singles: Darral Gordon
Pairs: Bryce Mackie (L), Peni Panapa (S)
Fours: Steve Gordon (L), Dean Edge (3), Ian Dee (2), Kevin Beasley (S)
Officials
Head Coach and Selector: Tom King
Assistant Coach: Neville Hill
Manager: Sean Hird