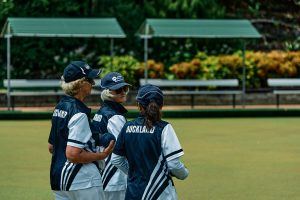 The Board and Management Team of Auckland Bowls are delighted to announce the following Head Selectors for our Open Men's and Women's Representative teams for the upcoming 2020 – 2021 season:
Head Selector Open Men:                         Neville Hill
Head Selector Open Women:                Diane Harris
Please note that Jill Fraser was unavailable for appointment due to personal reasons.
Our decision to re-appoint last season's Head Selectors was that we have "Unfinished Business" due to the cancellation of the National Intercentre in Wellington scheduled for March 2020.  In appointing Neville and Diane for the upcoming season we believe they have necessary skills both on and off the greens to give us every opportunity of success in Wellington in March 2021.
Once, Neville, Diane and I have discussed their desired Management Team we will be in a position to make a further announcement.
Please join me in congratulating both Neville and Diane on their appointment.
Should you require any further information please do not hesitate to contact me.
Steven Yates – General Manager