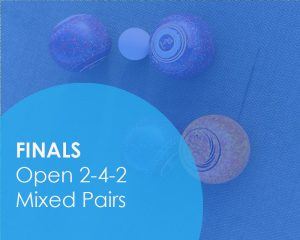 Finals
This was a sensational match.   Members of both teams are fierce competitors, all with strong backgrounds in bowling.   
Alex & Jenny were strong out of the blocks and kept the head peppered with their bowls.  They quickly got out to a 13-0 lead and looked very dominant.   Gary &  Wendy were making some great shots too but just didn't manage to convert these into scores.  However, at 14-2 down the tide started to turn and Gary & Wendy began to build some solid momentum – winning the next 8 games in a row.  By the end of the 13th end, they had taken the lead 15-14.  With 3 ends left to go both teams were working hard to get the victory but Alex & Jenny could only manage to score another 1 shot, while Gary & Wendy added another 5 points to take the win 20-15.  Superb bowling gave the tournament a thrilling final.
Semi-finals
Each of the four semi-finalists had battled their way through 6 matches over the previous two days, as well as winning their Quarter-Final matches at the start of the Finals day.
Semi-Final One was Gary & Wendy versus Kevin & Adele.  This was a tight enthralling game – the scores were very even throughout the match, with great shots being exchanged at each end.  By the start of the 16th end, the match was all square at 13-13.   Gary & Wendy were able to take the final end, edging out Kevin & Adele 14-13. 
Semi-Final Two had Gojko & Davorka versus Alex & Jenny.  .  The Carlton pairing bowled really well but Alex & Jenny continued their excellent form from their Quarter Final match and proved too strong winning 19-10.  

Results
Main finalists
Garry Banks and Wendy Jensen, Takapuna win a nail-biter against Alex Reed and Jenny Stockford, Pt Chevalier. 
Congratulations to the new champions Garry and Wendy, it was a well-fought battle.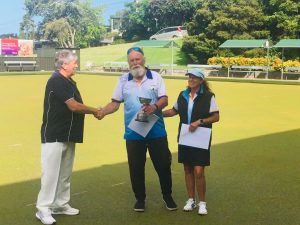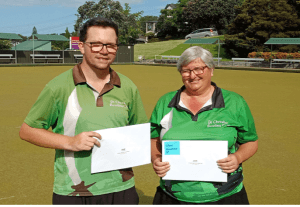 Plate finalists
Ian McKenzie and Keiko Kurohara, Takapuna lost against Andy Ellis and Lauren Mills, Composite.  
Congratulations  Andy and Lauren on winning the Plate Final.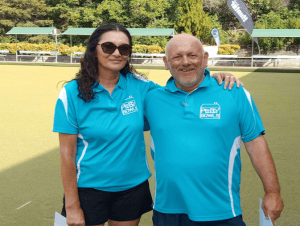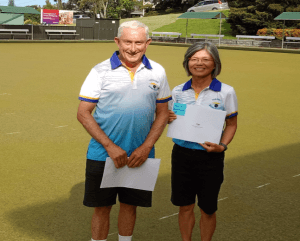 Here are the:
Finals results
Semi-final results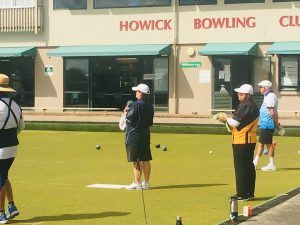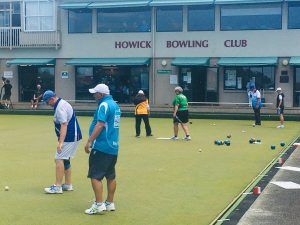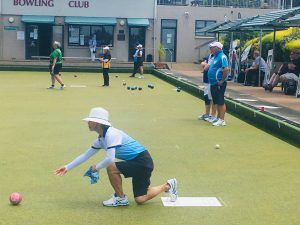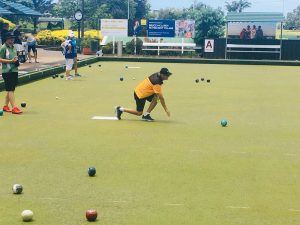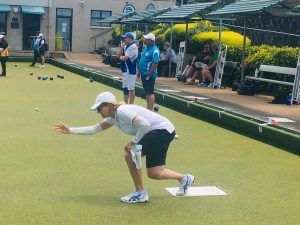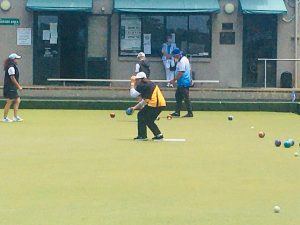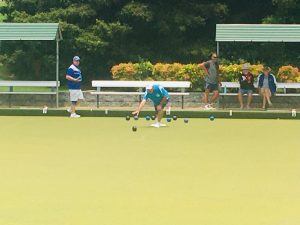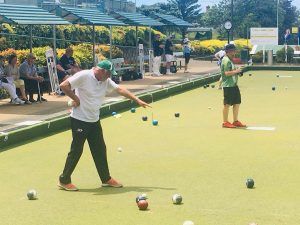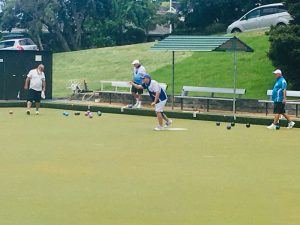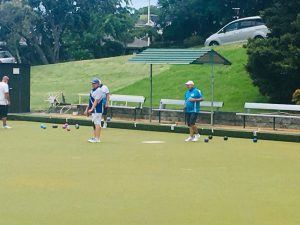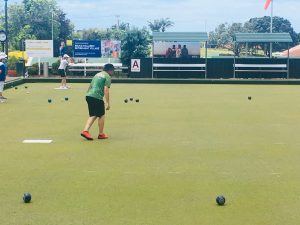 QUARTER-FINAL RESULTS 
Brilliant bowls in the quarter-finals this morning.  Here are the
Quarter final results