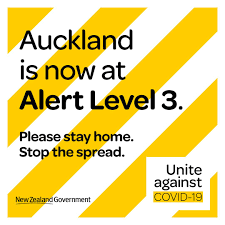 In response to last night's announcement on the change of Covid-19  alert levels for Auckland (Alert Level 3 for seven days), and the rest of New Zealand (Alert Level 2 for seven days), we will need to review the playing programme.
An announcement on the changes will be made soon.
In the meantime, remember to:
Stay home if you can
Practise good hygiene
Use the tracer app
Use social distancing
Wear a face mask when you are using public transport 
If you feel sick get tested
Don't forget to check-in with your family and fellow club mates 
Here is a link to information on Alert Level 3:
STAY SAFE EVERYONE!