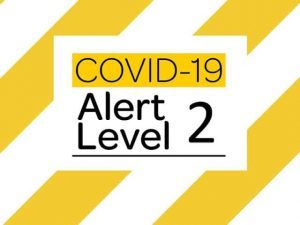 This afternoon's Covid-19 update announced Auckland will move into Alert Level 2 at midnight tonight.  As the safety and wellbeing of our bowls community is top of mind we will be following Alert Level 2 restrictions and guidelines.  Thereby, we advise the Ryman Healthcare Auckland Women's Triples and Ryman Healthcare Auckland Men's Singles (due to take place on 20–21 February 2021) and the Bowls3Five Interclub Finals (due to take on place on 23 February 2021) will be postponed.
We will advise you of the new event dates once they have been established.
PLAYING BOWLS UNDER LEVEL 2:
Under Alert Level 2 restrictions, it is recommended clubs reduce activity on greens, achieved through wider rinks (six rinks per green maximum), and that social distancing and a high standard of hygiene in the clubhouse and on the greens are practiced at all times.
Bowls NZ has provided Covid-19 Alert Level 2 recommendations – follow this link to view.
ALERT LEVEL 2 PERSONAL INFORMATION:
You can find all Alert Level 2 information on personal movement, exercise, education, work, business, travel and gatherings on the Ministry of Health's website
– follow this link to view.
We will provide updates as they come to hand.  In the meantime, please remember to follow the Ministry of Health guidelines to keep us all safe.