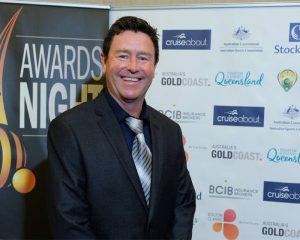 I am delighted to announce, Leif Selby will be joining Auckland Bowls as Coaching & Player Development Manager.  Leif's appointment is an exciting new addition to our team.  This new role will focus on facilitating cohesive coaching and player development through strategic initiatives.
Many of our bowling community will already know of Leif's impressive bowling talent – a former World Singles Champion, Commonwealth Games medallist and an Australian Bowls representative.
Leif retired from international and representative bowls in 2012 & for the last three years, he and his partner Blackjack squad member Lisa Prideaux have enjoyed life on Waiheke Island.
Returning to competition last season, Leif has added two more titles to his credentials – Carlton Cornwall Club Pairs and the 2021 National Champion of Champions Pairs, with partner James Williams.  Following the National Pairs victory, Leif admits that he found a renewed passion for the game.
Outside of competition, Leif continued a career in the sport, amassing experience and expertise across many aspects of lawn bowls.  His expertise in coaching, youth development and events coordination will help us build a positive, supportive and inclusive environment that provides players enjoyment, success and challenge.
Leif is looking forward to supporting players, our clubs and the Auckland Centre when he starts on 1 November.  Please join me in welcoming our new team member and make sure to introduce yourselves when you see him!
David Ball
General Manager