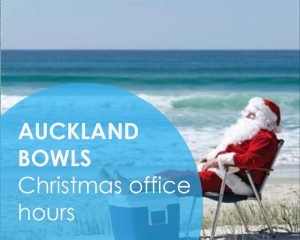 Auckland Bowls office will close at 4pm on Thursday 23 December 2021 and re-opens on Monday 10 January 2022.
The team at Auckland Bowls wishes you all happy holidays.
We extend a big thank you to all our members, family and friends who continue to support their clubs and our Auckland Centre.  We've had competitive events, great sportsmanship and our clubs continue to deliver terrific hospitality – we look forward to more of the same in 2022.
Best wishes to you and your families – stay safe and enjoy the rest of 2021. We look forward to seeing you on the greens in 2022.