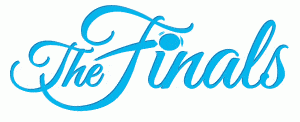 VENUE: REMUERA BOWLING CLUB
SATURDAY 6th JUNE 2020
9.00 am – Men's Pairs Semi-Finals
Billy Fulton, Tony Garelja (Henderson) vs John Carruthers, Danny Delany (Royal Oak)
AND
Aiden Takarua, Alex Reed (Pt Chevalier) vs Scott Evans, Rory Soden (Mangere)
9.00 am – Women's Pairs Semi-Finals
Helen van der Walt, Liz Badenhorst (Carlton Cornwall) vs Esther Eu, Rachael Hancock (Blockhouse Bay)
AND
Karen Hema, Lisa Prideaux (Carlton Cornwall) vs Kirsty Hill, Jaime Delany (Royal Oak)
9.00 am – Men's Triples Final
Warwick Frederikson, Peter Hurle, Glenn Rich (Blockhouse Bay) vs
Steve Hoeft, Colin Williams, Harry Davis (Pt Chevalier)
12.00 pm – Men's Pairs Final
T.B.C.
12.00 pm – Women's Pairs Final
T.B.C.
3.00 pm – Men's Singles Final
John Carruthers (Royal Oak) vs Scott Harrison (Balmoral)
3.00 pm – Men's Fours Final
Aiden Takarua, Alex Reed, Steve Hoeft, Harry Davis (Pt Chevalier)
vs
Mike Galloway, Martin Dixon, Zak Abro, James Gavin (Royal Oak)
Following the new guidelines, we are looking forward to having spectators at the event and will closely monitor numbers. We will also be live streaming on our Facebook Page from midday with guest commentators Brenton Vannisselroy, Miles Davis and our own GM Steven Yates.