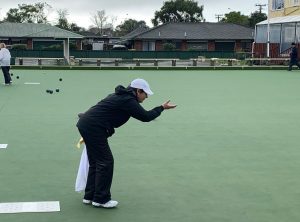 Ahead of next week's change of Covid-19 Alert Level for the Auckland region, we thought it would be useful to you all if we provided our thoughts on the application of the Government's Alert Level 2 restrictions as applicable to the Auckland region.
While Alert Level 2 provides an easing of many of the restrictions that are presently in place, the restrictions on gatherings in the Auckland region are to be different to those elsewhere in the country; i.e. gatherings are restricted to ten people or less.
We, therefore, offer the following recommendations for your consideration and application at your AUCKLAND bowling club:
Play / Practice
Club members may engage in bowls activities providing there is no cross-over between rinks on the same day
Greens should be restricted to

FOUR rinks for FOURS play
FIVE rinks for Triples play
EIGHT rinks for Singles and Pairs play

Players should

observe social/physical distancing protocols at all times
ensure only one person from each team is responsible for the handling of jacks and mats
ensure only one person from each team is responsible for the scoreboard operation
remain within their "rink bubble" if entering the clubhouse post-match / post-practice

Players should not

shake hands with their playing partners or opposition
touch any bowls other than their own
interact with any players on any adjacent rink
Clubhouse
No more than 100 people in the clubhouse at any one time with no more than 10 people in any one group (bubble)
Attendance at the club should be restricted to club/event members only (no guests or visitors from other clubs)
Members should not gather at kitchen or bar serving areas (table service for food and beverages shall apply as per hospitality industry guidelines)
Groups of members at tables / leaners shall be restricted to 10 or less people (as above) and those people must not interact with other people or groups (except where it is possible to do so whilst following social distancing protocols).
General
Members who are unwell should not attend the club
Members who have a weak or lower than normal immune system should not attend the club
Contact tracing protocols must be in place, including the Covid-19 Contact Tracing QR Code being on display and an alternate (pen and paper) option being available
Excellent hygiene facilities must be provided by the club and should be used by members.
We hope that the above guidelines are helpful to you and your members and thank you for your ongoing patience as we all navigate our way through the challenge that is presented by the Covid-19 virus.
Should you require any clarification of the above recommendations, please let us know.