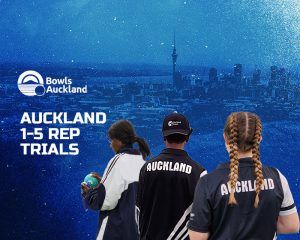 The first stage of trials for the 2023-2024 1-5 representative squad was held this week on Wednesday evening at Remuera Bowling Club.
A 20-strong squad carrying through from last year took the bench while over 40 of Auckland's up-and-coming 1-5 hopefuls put their talents on display in a preliminary trial. The trial consisted of several training drills designed to showcase player consistency, mental toughness, and ability to adapt – all under the watchful eyes of the Bowls Auckland 1-5 performance team. Head Selector Peter Blutcher spoke highly of everyone's eagerness to participate and learn, commenting: "Auckland has a lot of depth in the 1-5 ranks – there is plenty of strong talent coming through."
At the end of week one, about half of the attendees received the nod to progress to stage two. They will be joined this coming week by last year's squad to form this season's training squad.
The 1-5 performance team will continue to work with the squad over the next three weeks, with the upcoming 1-5 Triples an ideal opportunity to follow player's progress.
The first 1-5 rep quad fixture is scheduled for Saturday, 30 September, against North Harbour, Bay of Plenty, and Northland. Remuera will host the Women and the Men at New Lynn. The Premier and Development sides compete the following day (Sunday 1 October), hosted by North Harbour.
The 1-5 playing team is anticipated to be named following the three-week training programme ahead of the Bowls Auckland Representative season launch on Wednesday, 27 September.