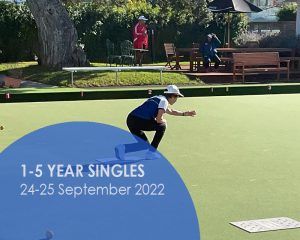 Singles is our last discipline for the 1-5 Year championships.  A game of Singles allows you to effectively play the roles of skip, lead, second and third yourself.  While you don't have the advantage of a skip reading the head and telling you which shots to play – you are in the driving seat! 
Venues for qualifying play are Blockhouse Bay, Kohimarama, Howick, Te Atatu & St Heliers with play starting at 9.00am.  Good luck everyone.
We will be looking to play the Women's Singles Final on Monday 26 September at Remuera Bowls.  Play will start at 11.15am approx.
Event information
To view Special Conditions of Play visit the 1-5 Year Singles events page.
Post section – 25 September 2022
Women's post section SF
Men's post section R16
Results Men's PS round 32 & 16
Results Women's PS QF
Results Men's PS round 64  & 32
Results Women's PS round 16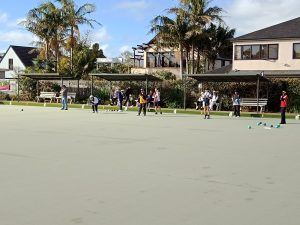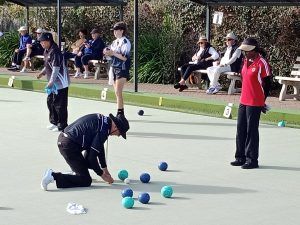 Qualifying – 24 September 2022
A reminder to players – please bring your own marker for the first round.  Losing players are required to mark the next round.
All games start at 9:00 am.  Two rounds will be played at St Heliers and three rounds will to be played at Kohimarama.
Men's post section draw
Women's post section draw
Results Men's qualifying round 4
Results Women's qualifying round 4
Results Men's qualifying round 3
Results Women's qualifying round 3
Results Men's qualifying round 2
Results Women's qualifying round 2
Results Women's qualifying round 1
Results Men's qualifying round 1