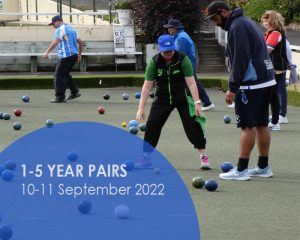 Playing with two or three teammates in the Fours is very different from Singles or Pairs! They say Pairs is the simplest team format and is the most fluid of the team events. but it's also the most complex to strategise. 
Getting your tactics right is crucial. Each player must know their role, and how that affects the overall game plan for the team. Going by the number of entries, the Pairs event is popular among 1-5s, the tactics are just part of the challenge and competitiveness. 
Qualifying venues on Saturday are Blockhouse Bay, Epsom and Howick, with post-section HQ on Sunday at Epsom Bowls.  Happy bowling everyone.
Event information
To view event information, Special Conditions of Play, the draw for the qualifying rounds and visit the 1-5 Year Pairs events page.
Post section results – 11 September 2022
Post section results QF
Post section results R16
Post section results R32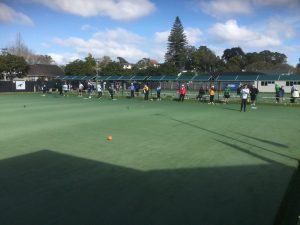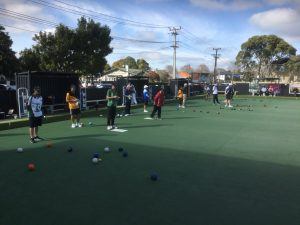 Qualifying results – 10 September 2022
Post section draw
Results qualifying round 3
Results qualifying round 2
Results qualifying round 1